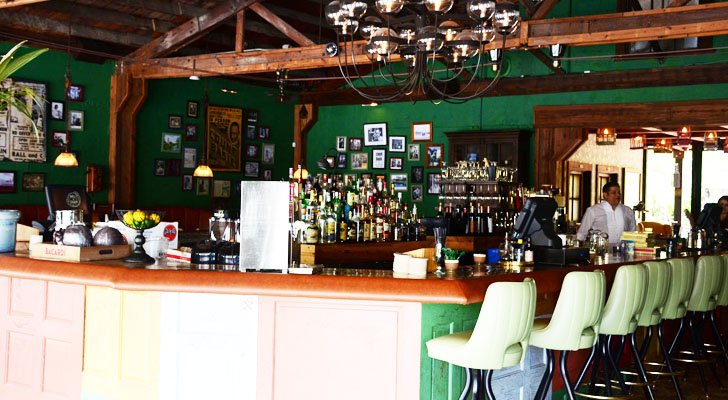 Tawala, Panglao, Bar Cigars and drinks are a classic combination, but at times you may be unsure how to pair them. Even mature, experienced drinkers are sometimes at a loss as to what will drink will taste best with the cigar they've chosen to enjoy, and vice versa. If you need some assistance, we have the information to help you make the best choice.
The most popular liquor to be paired with a cigar is scotch. This whiskey has a great oaky flavor – thanks to the barrels it has been aged in – which balances well with a nice cigar. Scotch is a strong liquor that takes time to become accustomed to, so make sure you can handle the intense flavor before ordering. Recommended cigar matches for this spirit are Islay Single Malt scotches. Most are high in peat and smoke flavors.
Rum is another liquor often chosen as a mate to a nice cigar. The two tastes complement each other, most likely because they both originated in the Caribbean. With rum's sweet and spicy flavor, the best choice for a cigar is one that is full-flavored and potent. A suggestion would be the Casa Magna, a cigar with hints of cocoa and nut. Steer clear of light rums, as they don't enhance the taste of cigars as well as darker, sweeter rums.
Wine and cigars are another dynamic duo when it comes to enjoying a cigar lounge. However, many people make the common mistake of overpowering a light wine – usually of the white variety – with a heavier cigar. White wine can be a tricky drink for which to find a cigar companion, as red wines generally complement a wider variety of cigars and flavors. But if you are a fan of white wine, your best choice of cigar is a milder one such as the H. Upmann Original.
Red wines are diverse, ranging along a spectrum from dry to sweet. Similarly, cigars can vary from mild to heavy, so finding a wine and cigar that enrich one another is important. If the wine you are drinking is robust and complex, such as a Cabernet, a spicier cigar like El Rico Habanero will pair very well. In contrast, if you are drinking a fruitier wine, try the semi-sweet Port wines.
If you're overwhelmed and just can't decide what wine to order, you can't go wrong with sipping a sweeter wine while smoking a cigar. Romeo y Julieta 1875 Reserve Maduro is a perfect match for a deliciously sweet wine.